Large Upcycled Wine jar Candles (assorted colors)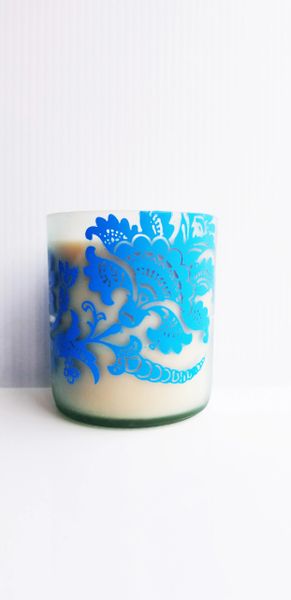 Our Happy Days fragrant soy candle adds a new layer of sophistication to traditional pine scents with vivid notes of eucalyptus, cypress, and sweet tonka beans, creating a unique aromatic crispness. A fabulous choice for winter time, and this scent also has year-round appeal as a luxury evergreen scent. This is one of our best sellers and will truly captivate your home.
This fragrance is infused with natural essential oils, including fir needle oil, cedarwood oil, eucalyptus oil, patchouli oil, and cedar leaf oil.
Note Profile:
Top: Eucalyptus, herbs, aromatic
Middle: Cypress, pine needles
Base: Tonka beans, vanilla
You are going to love it