Essential Oil Aromatherapy Sarter Kit (each 10ml)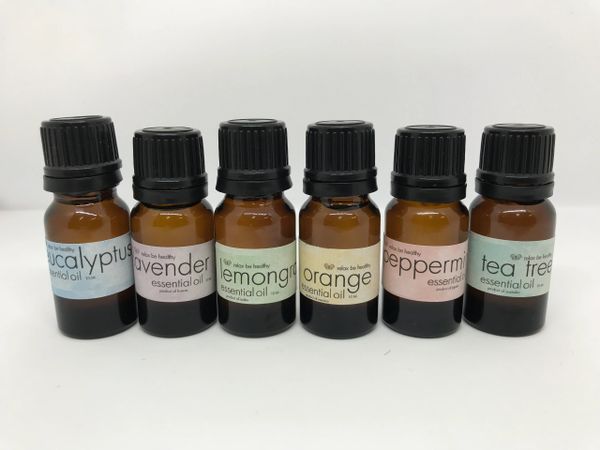 6 - 10ml Essential Oil
Therapuetic Grade
Big savings buying the kit 

Contains 6 - 10ml bottles.

Our 6 set contains: Lavender Essential Oil, Lemongrass Essential Oil, Peppermint Essential Oil, Eucalyptus Essential Oil, Tea Tree Essential Oil, and Sweet Orange Essential Oil.

100% pure therapeutic grade: No fillers, synthetics, additives, bases, or carriers added.

Therapeutic grade: Great for aromatherapy and relaxation, usable in fragrance diffusers, oil burners, massage oil, shower gel, shampoo, bath water, etc.

GREAT GIFT IDEA for Christmas, Birthdays, Anniversaries, Holidays, Teachers Day, Father's Day, Mother's Day etc.