Cleanse Powder 14-21 Days (Herbal)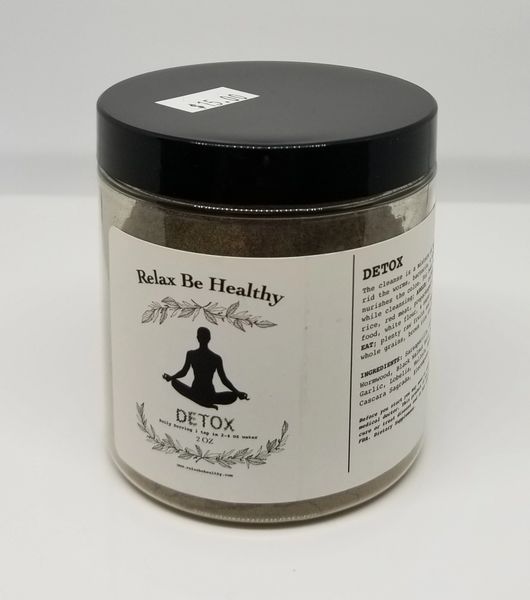 DETOX:
Customers who buy this product usually gets the Sea moss & Bladderwrack blend for nourishment 
The detox is a mixture if herbs that cleanses your colon, kidney and liver It rids the worms and bacteria and also nourishes the colon. While on the cleanse you should not eat red meat, white rice, fast foods, processed foods. It works best eating fish, vegetables and juicing. This is a great way to jump start a diet or just a great way to dedicate to start eating healthier. 


 
AVOID: caffeine, white rice, red meat, prepackaged food, fast food, white flour, added sugar
EAT: raw, fresh fruits and vegetables, whole grains, brown rice and legumes
Ingredients:
Burdock Root, 
Dandelion, 
Elderberry, 
Sarsaparilla, 
Wormwood, Black walnut hull, Garlic, Lobelia, Mullein, Bromelain, Cascara Sagrada
Not evaluated by the FDA this is not intended to treat or cure any illnesses
















*Information and statements about the products on this site have not been evaluated by the Food and Drug Administration and are not intended to diagnose, treat, cure, or prevent any disease. You should not use the information contained herein for diagnosing or treating a health problem or disease, or for prescribing any medication. If you have or suspect a medical problem, promptly contact your health care provider.